OKU – Precision Engineering with Skill and Technology
OKU manufactures high-quality, small to medium-sized precision components. Since 1978, our core business has been manufacturing and delivering precision components for clients in technically demanding sectors. Our skills and precision have been utilised from mining to space, both domestically and globally.
With cutting-edge technology, we have successfully delivered precision parts for a range of industries. Our precision parts are used in, for example, aeroplanes, firearms, X-ray and laboratory equipment, paper machines, precision tools, satellites, fibre production equipment and the food industry.
Read more
News
OKU at 2023 Subcontracting Trade Fair
Subcontracting presents the metal, electronics, plastics and rubber industries, industrial ICT solutions, as well as design and consulting within these fields. In three days, Finland's leading industrial event will offer visitors a unique overview of the industry's prospects and the future.
Read more
Press release
OKU CONTINUES ITS SIGNIFICANT TECHNOLOGY INVESTMENTS 2022-2023
Oku's rapid response to customer needs: investment package of EUR 2.6 million in quality performance and capacity increase
Read more
Thanks to our diverse
and discerning clients,
OKU has refined our service portfolio
into a truly exceptional offering!

OKU's team is composed of a diverse range of professionals, including CNC operators, grinders, EDM machinists, assemblers, method designers, warehouse operators, business administration experts, and mechanical engineers.
OKU provides numerous opportunities for hands-on learning to students in mechanical engineering and production technology. Our experienced professionals and workplace instructors are there to guide, encourage, and support those who are embarking on their careers. In addition, apprenticeships are an excellent option for individuals considering a career change.
As a company that is expanding and going global, OKU is actively seeking new professionals to join our team. You could be the next member of our dynamic and growing organization!
LEARN MORE ABOUT US AS AN EMPLOYER
Precision mechanics require highly skilled professionals. Our people are continuously developing their skills to ensure that they are always at the forefront of our industry.
Our areas of expertise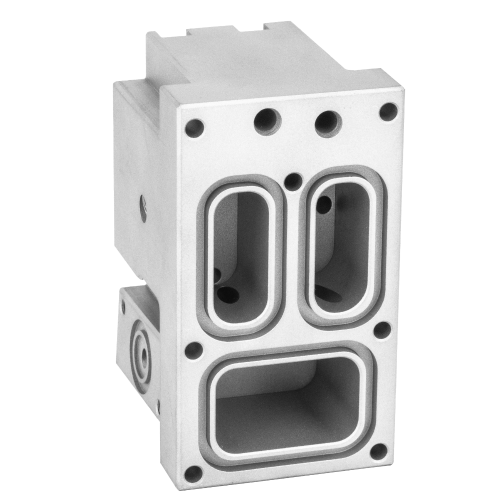 Looking for a tailored solution?
We're here to help.
We would be happy to listen to your specific needs and wishes that require tailored solutions. We believe it is our role to provide value-added services to our clients – that will lead to their success.
Let's Start the Dialogue!
Contact us